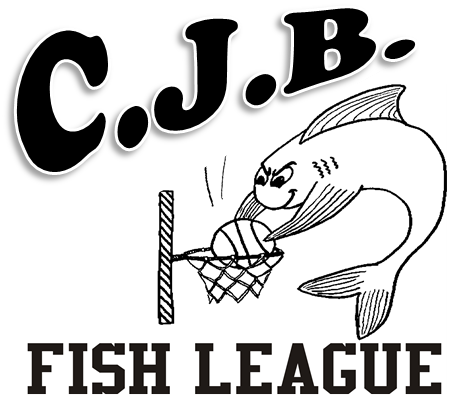 High School Basketball League
at
Central Jersey Basketball
165 Amboy Rd, Morganville, NJ
SPRING 2020 SEASON
We truly hope you and your families are all safe and doing well during these challenging times. As of March 16th all MSC/CJB operations at all facilities are shut down and there will be a delay to the start of Spring seasons for all programs. At this point in time it is impossible to predict the exact date we will be able to resume operations and it is our intention to run the Spring season in its entirety once we are safely able to be back out on the courts. We appreciate you being a valued customer and we are committed to being back even bigger and better than ever. Please continue to be safe and we look forward to seeing you back out on the courts soon!
---
League Details
Fish League is open to high school basketball players at ALL Levels.
All games will be played at Central Jersey Basketball in Marlboro, indoors and fully climate controlled
Each team will play 10 regular season games
Approx 50% of teams will make the playoffs
Winning team members will receive Championship Hoodies
All players get a team jersey
Each team will be coached by a parent volunteer coach
Players will be drafted onto teams by the coaches and league commissioner to ensure balanced competition
8-9 players will be placed on each team
2 certified referees at each game
2 scorekeepers at each game to keep track of team and individual statistics
League Coordinator: Steve Fishbaum, thefish664@aol.com
League Schedule
Most games will be played on Sunday evenings between 4-9pm, with occasional games on a weeknight or Sat morning
League starts Sunday tbd
League Pricing
$150 per player
SIBLING DISCOUNT: Each additional sibling that registers for the Fish League in the same season will receive a $20 discount. For example, if 2 siblings join the league, the first sibling pays $150 and the second sibling pays $130. Siblings may request to play on the same team.
THE NUMBER OF TEAMS THAT ARE FORMED WILL BE DETERMINED BY THE NUMBER OF PAID PLAYERS AT THE TIME OF THE DRAFT. A MINIMUM OF 8 PLAYERS WILL BE DRAFTED TO EACH TEAM. AFTER THE DRAFT, THE ONLY SPOTS REMAINING IN THE SPRING LEAGUE WILL BE TO ADD A 9TH PLAYER TO TEAMS THAT ONLY HAVE 8 PLAYERS. ONCE EACH TEAM HAS 9 PLAYERS, THE LEAGUE WILL BE CLOSED.
***REGISTER ONLINE***
Fish League Basketball Rules
All Games will consist of (2) 20 minute halves with running time. Halftime will be 3 minutes
CLOCK STOPAGES:
1-During all Time outs
2-On EVERY whistle with 60 seconds left in the FIRST half, AND in the last 2 minutes of the game.
3-ON ALL FOUL SHOTS, The Clock will be restarted on the touch of the rebound or the touch of the inbounds play.
4 The Clock will stop for 15 seconds on all mandatory Substitutions (this is not a time out, clock will start upon the referee handing the ball to the player to bring the ball in, if you need more time you must call time out)
TIME OUTS
Each team will be given 4 time outs, and can be used at any time. All time outs are 30 second time outs, but the coach may request ONE full 60 second time out with the referee.
FOULS
Players foul out of the game on their 5th personal foul. IN the case of a team playing with 5 or 6 players only, each player will be allowed 6 personal fouls before they foul out. If the team only has 4 players left, they will play with 4 players on the court ect...
On the teams 7th foul, the opposing team will be sent to the free throw line for a 1 & 1. On the 10th team foul the opposing team will get two shots....
A team may also go to the free throw line for a 1 & 1 on the 3rd foul within the last 2 minutes of the game...
Any player or coach ejected for two technical fouls will be suspended for the following game.
MANDATED SUBSTITUTIONS
BOTH HALVES will have a 7 ½ 7 ½ & 5 minute segment 7 ½ minutes with a set 5 players, 7 ½ minutes with a substitution of players and the final 5 minutes of free play and free subbing.
ALL PLAYERS must sit one 7 ½ minute segment. Either in the first or second half
ALL Players must play at minimum (2) 7 ½ minute segments
If an injury occurs you may substitute for that player till the injured player comes back into the game.
The Injured player will NOT have to make up his missed time to complete his two7 ½ minute segments HOWEVER, the player you put in STILL MUST SIT A FULL 7 ½ MINUTE SEGMENT.
TEAMS with 7, 8 or 9 players MUST adhere to the above rules or will forfeit the game and a one game suspension for the coach on the first offense.
Teams with 6 players will substitute their players every 5 minutes for the first 15 minutes of each half. The last 5 minutes in each half will be considered free play.
If a player arrives to the game late he may be put into the game immediately, but must still sit a full segment, AND the player coming out still must play (2) 7 ½ minute segments. The player arriving late can remain out for the first 7 ½ minutes and will fulfill his must one segment to sit.. If the player arrives after the first quarter, he will have already sat his first segment.
POOL PLAYERS
Fish or the Score Keepers can assign and approve the use of a pool player to avoid forfeit only. The game will count in the standings, but the player being used must have a player rating no more than 3.3 in order to be eligible.
The pool player should have already played his game and must be a registered Fish League player.
Pool players cannot be used for playoff games.
---