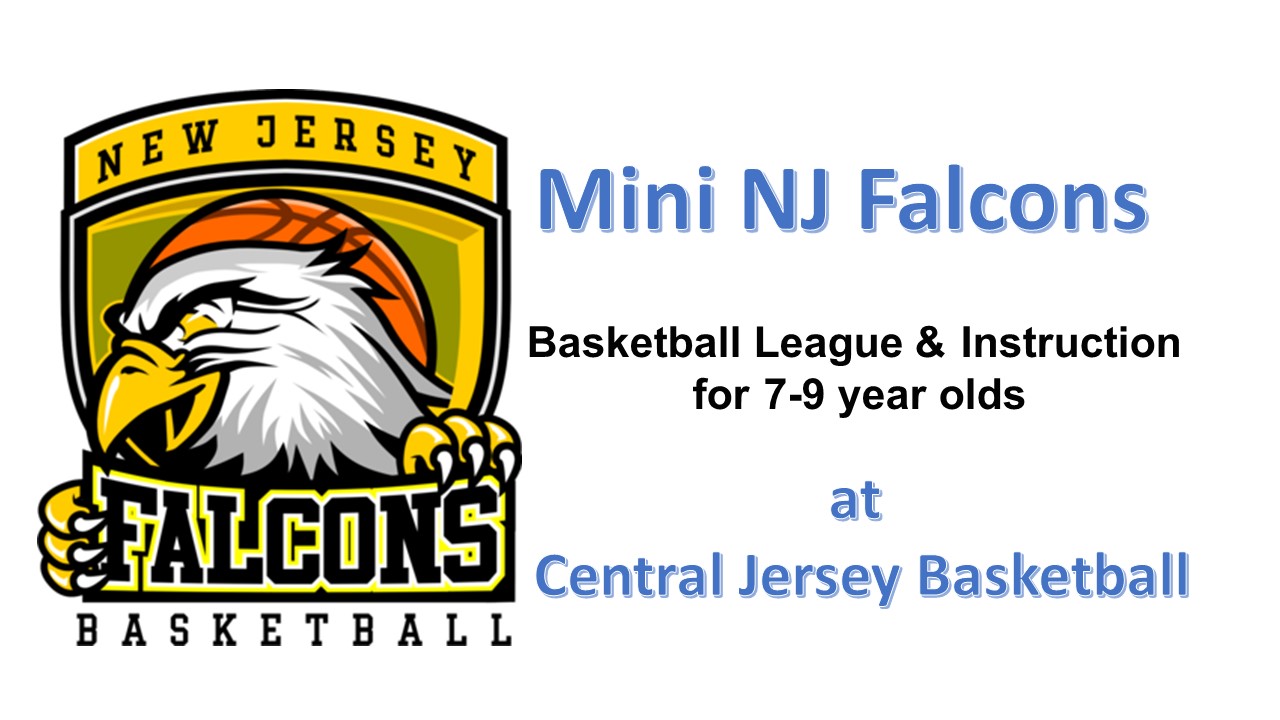 Basketball League for Beginners
Mini NJ Falcons is a beginner basketball league for players transitioning into team play. This basketball program combines skills training followed by modified game play. Over ten weeks, players learn all the different skills necessary to play in a basketball game. The Mini-MSC Falcons League is a fun grassroots league that is directed towards 1st, 2nd, and even 3rd grade basketball players. The program is designed to help kids learn the basics of dribbling, passing, and shooting the ball, all while learning what it means to be part of a team. Players practice with the same team and coach each week ensuring progressive skills training.
| | | |
| --- | --- | --- |
| Day | Time | Class Dates |
| Saturdays | 10-11am | Sept 11, 2021 - Sept 3, 2022 |
| Fridays | 5-6pm | March 11 - Sept 2, 2022 |
Mini NJ Falcons League Overview:
Each player is placed on a team and provided with a CJB Coach and T-Shirt
20-25 minutes of skill training
35-40 minutes of supervised game play
Game play organzied and controlled by MSC coaches
Lowered basketball hoops (8-9.5 feet)
Designed to get your child ready for full court basketball games
Mini NJ Falcons Hawks Details:
Week 1: Defensive Concepts

Weeks 2 & 3: Offensive Concepts

Week 4: Ball Handling/Dribbling

Week 5: Footwork & Body Control

Week 6: Layups

Week 7: Passing & Receiving

Week 8: Rebounding

Week 9: Shooting

Week 10: Offensive Moves & Finishing​
​Program Curriculum will repeat every ten weeks all season long
Single Class $22.50
Register for 10 or more Classes in same session:
Only $17.50 per class
REGISTER NOW. SPACES ARE LIMITED.
---
***REGISTER ONLINE***
---