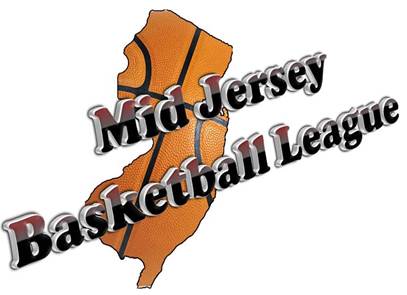 ---

---


OVER 600 TEAMS HAVE ALREADY PLAYED IN THE MJBL IN 2022!
---
Registration now open for FALL 2023
SEASON BEGINS SEPT 9th AND RUNS THROUGH NOVEMBER
---
The MJBL utilizes Revolutionary & Proprietary Scheduling Software for all Team Scheduling Requests!
Fall 2023 Season Information:
Season runs from September 9th and runs through late-November
League open to all level teams (AAU Teams, "A" Teams, "B" Teams, Parochial Teams, etc.)
Teams can choose to play 14, 12, 10 or 8 game in the regular season
Approximately half of the teams in each division make the playoffs
League scheduling, referee assigning, administration and website run by MSC
Full schedule and updated standings posted on MSC website
Most games played at MSC's or CJB's state-of-the-art, climate-controlled facility (Any game not played at MSC will be at a convenient location for both teams)
Referee fees are included in the cost of the league
MJBL teams get discounted gym practice time at MSC and CJB
MJBL Locations:
The MJBL will have East Divisions, Central Divisions, West Divisions, North Divisions and South Divisions so teams that live too far from Monroe Sports Center can play games at a more convenient location
Teams can choose multiple locations
Monroe Sports Center
Monroe Rec Center
Central Jersey Basketball - Marlboro
Belmar
Hightstown
Metuchen
Pricing:
If you have access to a home gym, you may be able to play games at your home gym for a reduced price. The gym and the location must be approved by MSC. Please contact MSC for more details at 609-426-4000.
14 game regular season: $1,480 per team if paid by Sept 7, $1,430 per team after

Sept 7

12 game regular season: $1,250 per team if paid by

Sept 7

, $1,300 per team after

Sept 7

10 game regular season: $1,050 per team if paid by

Sept 7

, $1,100 per team after

Sept 7

8 game regular season: $850 per team if paid by

Sept 7

, $900 per team after

Sept 7

​​

​

***Don't Miss Early DISCOUNTS - you can choose to start your season whenever you are ready, but DISCOUNT ends Sept 7***
Scheduling Requests:
Games for all divisions may be any weekday after 5pm or any weekend between 8am-9:30pm

​Scheduling requests will be accepted. If you cannot play on certain days of the week or at certain times, please let us know in advance and you will NOT be scheduled during those times. Please keep in mind that the first priority is to schedule the most competitive matchups possible. The more restrictions you list, the more challenging it becomes to schedule games at exactly the right level. Once the schedule is posted, all game are FINAL.

All scheduling requests must be submitted via the Online Scheduling Request Form. Each team will have their own private url to submit your Team Information and Scheduling Requests. As soon as you register, your Online Scheduling Request Form will be emailed to you. Coaches can enter and update their own scheduling requests from their own computer. Fall scheduling requests must be submitted by September 10. Each coach will then be asked to confirm all scheduling requests by reviewing the private web page set up for each team.
Rosters:
We require all MJBL teams to submit a roster prior to the season start.

Each player must play in at least 50% of regular season games to be eligible for the playoffs.

Team Roster Form must be completed by your 1st game
Click here for MJBL Team Roster Form
Please print forms and return to front desk or email as attachment to: basketball@monroesportscenter.com
---
Don't have a team? You can still play in the league by joining an

NJ Falcons

team!
Individuals are invited to be evaluated for placement onto our house teams
Only $305 PER PLAYER
(includes 8 MJBL games, 8 practices, 1 tournament, uniform, MSC/CJB Coach)