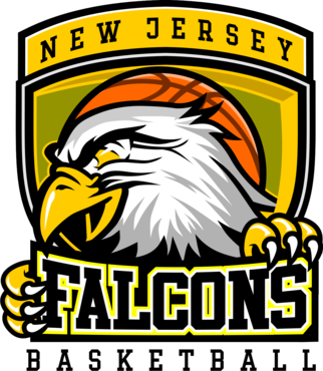 ---

Central Jersey Basketball is the proud founder of the New Jersey Falcons.
The NJ Falcons is a developmental basketball program. NJ Falcons teams will be coached by experienced basketball coaches (not parents). Once a player is selected to a NJ Falcons team, that player can continue to renew their spot on the team each season. It is our goal to keep teams together for years so they can grow and improve as a team. The CJB coaches will attempt to evenly distribute the talent across all teams within each age group, but due to the fact that certain teams will have more returning players, not all teams in each age group are guaranteed to be at the same level.
Youth Basketball Players of ALL Levels are Invited to Play!

---
Still looking for a team this Spring?
We do have availability at most ages - give us a call at 609 426 4000 for further information and to get placed on a team asap!
Spring 2019 Evaluations Monday March 18
at Central Jersey Basketball
Marlboro Business Park,

165 Amboy Road,

Morganville, NJ 07751
| | | | |
| --- | --- | --- | --- |
| Grade | Date | Registration | Evaluation Times |
| Boys 3rd-4th | March 18 | 6:15pm | 6:30-8:00pm |
| Boys 5th-6th | March 18 | 6:15pm | 6:30-8:00pm |
| Boys 7th-8th | March 18 | 6:15pm | 6:30-8:00pm |
| Boys High School | March 18 | 6:15pm | 6:30-8:00pm |
| Girls 3rd-9th | March 18 | 6:15pm | 6:30-8:00pm |
New Player Evaluation Fee: $20 in advance,
$35 at the door
The Evaluation Fee is NOT applied towards the NJ Falcons Team Fee
The CJB coaching staff will place every player at the Evaluations onto a NJ Falcons team!
---
NJ Falcons Spring 2019 Season
Season begins the week of March 18 and runs through mid June
​8 games in MJBL (plus playoffs if qualify)
8 practices approximately once a week
1 Tournament
NJ Falcons Uniform
CJB Coach - NO parent coaches
Price: $295 per player including uniform, $245 for returning players
In order to secure your spot on a team, you must register and pay in full before you leave.
LOCATION: Most practices and many league games will be in either Marlboro, Holmdel or other Eastern locations. We will do our best to schedule as many MJBL games in the Eastern locations, but the game schedule depends on the other teams in each division. Our first priority is to create good matchups for each team. When we make the schedule, we would rather schedule a game at Monroe Sports Center against a team at the same level than schedule a game in the East against a team that would likely result in a blowout. It is reasonable to expect 50-75% of the games to be in the East, but it may possibly be more and may also possibly be less.
DAYS/TIMES: Each NJ Falcons Team will practice the same day and time each week. Please let us know about any scheduling requests or conflicts when you register. Teams will play approximately one game a week. Games can be played on weeknights or weekends, and may be played in an Eastern location or at Monroe Sports Center.
Scheduling and Teammate Requests will be accepted.
NJ Falcons General Information:
Evaluations are held four times a year: September, November, March, June
Evaluations in September are for teams that will play from September-November (Fall Season)
Evaluations in November are for teams that will play from November-March (Winter Season)
Evaluations in March are for teams that will play from March-June (Spring Season)
Evaluations in June are for teams that will play from June-August (Summer Season)
In order to accept your selection at Evaluation Day, you must register and pay in full before you leave
We do accept scheduling and teammate requests - however it is not 100% guaranteed that all requests be met
Teams will practice approximately the same day and time each week
---